Yachtly, a Singapore based startup, is offering yachts for rent and you can find a swanky luxury vessel for a sail-cation for as low as four hundred dollars. You could refer to Yachtly as the Airbnb for yachts. The company has a website that facilitates everything, from finding the right kind of yacht for your needs to making reservations in real time and you can also plan other water activities all around Singapore. Yachtly is a boat and yacht chartering platform for all kinds of purposes, be it weddings or corporate events, social or cultural celebrations, getaways or just a day out on the high seas. Gone are those days when renting a yacht would be an elusive dream. You can have one for yourself at a cost that is less than the tariff of one night at the Marina Bay Sands.
Yachtly is the brainchild of two enthusiasts who became entrepreneurs to satiate their own quest. Jacky Yeong had been friends with Bernard Tay since secondary school. They both have always loved wakeboarding. Their interest would often run into hurdles because it was difficult to find and rent a suitable boat. They were intrigued by the sharing economy and the various technological advances in the last few years that managed to integrate various kinds of products and services on dedicated platforms and simplified the lives of consumers and of businesses.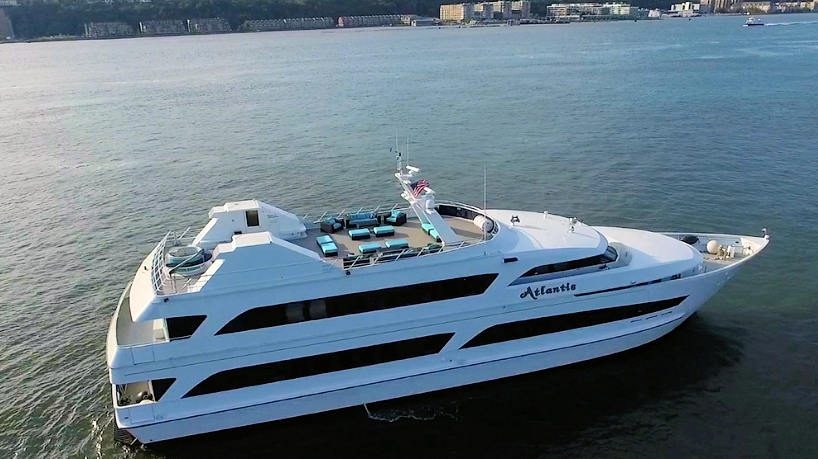 Their initial idea was to set up an online platform that would help Singaporeans and tourists to make reservations for water activities. Most tourists and many citizens find it difficult to book activities, especially since there are so many of them and there is a lack of a cohesive single platform facilitating the searches, planning and reservations. Those in the industry were not receptive to their idea and hence it did not take off. Their pursuit eventually lead them to come across the innumerable boats and yachts that are largely unused and the various charter services that operate but do not have a convenient platform online for customers to access.
Yachtly has managed to simplify the whole process of renting yachts. They are presently working with businesses that were already into charter services. In due course of time, Yachtly would expand to include owners of yachts and boats, so they can rent out their vessels and generate steady revenues. Yachtly started out as a small startup relying on vendors and word of mouth publicity to gain traction. It hit a sweet spot in no time and grew rapidly because the service managed to fill a void. People were looking for special experiences and there was no way to make arrangements for the same without indulging in cumbersome searches.
Yachtly is yet to reach it maximum potential since the plethora of possibilities is expansive. The company has grown by leaps and bounds. It has managed to streamline everything from billing to updating calendars in real time. Some vendors are still comfortable with their old ways of doing business but that too is changing.
About the Author
Morris Edwards is a content writer at CompanyRegistrationinSingapore.com.sg, he writes different topics like Chinese Tourists Are Choosing Singapore as Their Preferred Destination, New six-year Aussie visa for Singaporeans and all topics related to Singapore Business and Economy. If you are interested about Singapore Company Setup visit our website for more info.
Contact:
Company: Singapore Company Incorporation Consultants Pte Ltd
Address: 10 Anson Road International Plaza #27-15, Singapore 079903
Telephone: +65 66531211
E-mail: info@companyregistrationinsingapore.com.sg
Website: https://www.companyregistrationinsingapore.com.sg