Do you want to have an enchanting vacation these coming holidays? If so, you should book with Sunway a holiday for Grann Canaria. That is right and you will enjoy direct flights from Ireland to Las Palmas airport. Next to Tenerife and Fuerteventura, Gran Canaria is the 3rd largest island among the 8 Canary Islands. This place should be the best surprise you can give to your kids and wife after playing their respective roles with the best of their ability. This is the time where you can surprise them with all the wonderful things nature can provide.
They said that if you will spend your vacation in Gran Canaria, you will sure to have a magical experience. Here are the reasons why: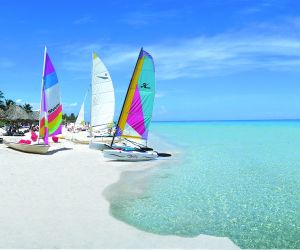 You can experience Sahara even if you are actually not there. This is because of the fact that Sahara is actually just close to Gran Canaria and because of its unique conditions of the climate, it carries the Sahara sand to the Canary Islands via the air.
You will experience like you are in heaven in their highest peak which is the Roque Nublo. It is said that you will feel the same experience when you are sitting in the airplane while on transit like you will see nothing but clouds.
Unlike other places, they only have a number of months to have good weather. But not in Gran Canary. This is a place where you can just visit anytime. Of course it is expected to be colder during winter time than but not as cold as in other countries though.
Another amazing thing that you will only experience in Gran Canaria is the fact that you will see different continents in just 30 square miles. It is like a miniature continent and in fact, it is even awarded as a Biosphere Reserve label by UNESCO.
And lastly, there are rare plants that you will only see in Gran Canaria. That is right and they are the endemic plants that you can find in the botanical garden of Tafira.
There are still many proofs that can prove this place is really magical.  So, bring your family here and experience what it's like to have a vacation in a magical island. With the perks of Sunway, you will have the best vacation in an affordable way.