Bali holidays provide so much variety; culture, food, gorgeous landscapes and amazing beaches. If you feeling those cold winter blues coming on and you're getting the doona out of the closet for the first time in months, then it's probably a good time to start planning your holiday to Bali, Indonesia. The reason for this is simple. In the coming months especially during the periods of June through to September, the tropical, heavenly island of Bali gets absolutely swamped with holiday makers all over the world looking for the same thing and that's to escape their cold winter. Obviously, this is for people in the southern hemisphere.
So, the question is why do people flock to Bali each and every year and why is the place so very popular. So we thought that we would write down a couple of great reasons why Bali is the gateway to paradice for families, couples, honeymooners and back packers.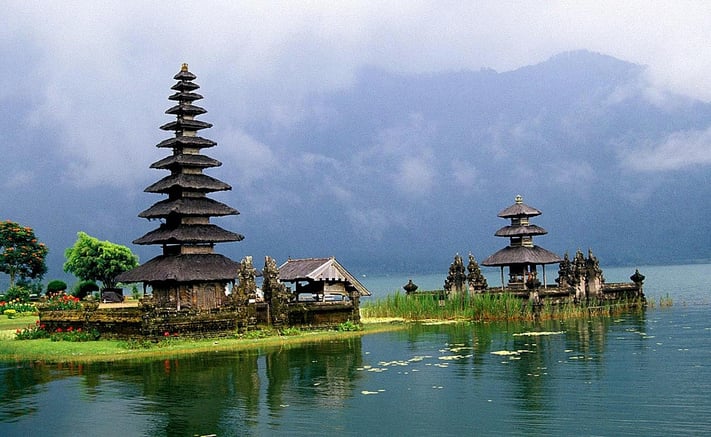 Well, for starters, if your into surfing then Bali is a Mecca for travellers wanting to experience some of the best waves in the world. Seriously, Bali is without a doubt one of the best wave magnets on the planet and it caters for all levels of experience. If you're a beginner you can learn to surf in the tropical warm waters of Kuta and Legian and for the more seasoned wave riders you can always head of to the Bukit peninsula where famous legendary breaks such as Uluwatu and Bingin are located within 10 minutes of each other. The place is dotted with hundreds of small beaches that are perfect for both left and right handers.
Another fabulous reason why Bali is the 'go to' destination is the people; they are so warm, friendly and to be perfectly honest they are the most inviting race of people you will likely come across in your travels. The reason for this is their culture. They have a very strong family connection and this does extend to strangers. All you need to do is walk down the street and greet a few of the locals and you will immediately see a radiant smile across their face. It's this type of greeting and friendly attitude that keeps people coming back time and time again.
One other really important reason that Bali is a dream holiday destination is the accommodation. If your lucky enough to stay in a gorgeous, luxurious Bali Villas then you are going to be spoiled beyond your wildest dreams. Most of the holiday accommodation on the island is villas and if there is one thing the Balinese know how to do well its pampering tourists during their stay at a villa.
So what are you waiting for? There is no better time than now to go online do your research and book your Bali holiday. There is one thing we can guarantee you and that is you will not be disappointed if you're a newbie or first timer.