Here is a quick guide to planning a destination wedding, whatever your budget, holidaying preferences and dream wedding day might be.
Reasons to Wed Away from Home
Many of the most wonderful reasons to consider a destination wedding might actually surprise those who are under the misconception that choosing a destination wedding means more stress, more money and to plan. This is because in actual fact these are arguably the top three reasons for choosing to marry away from home.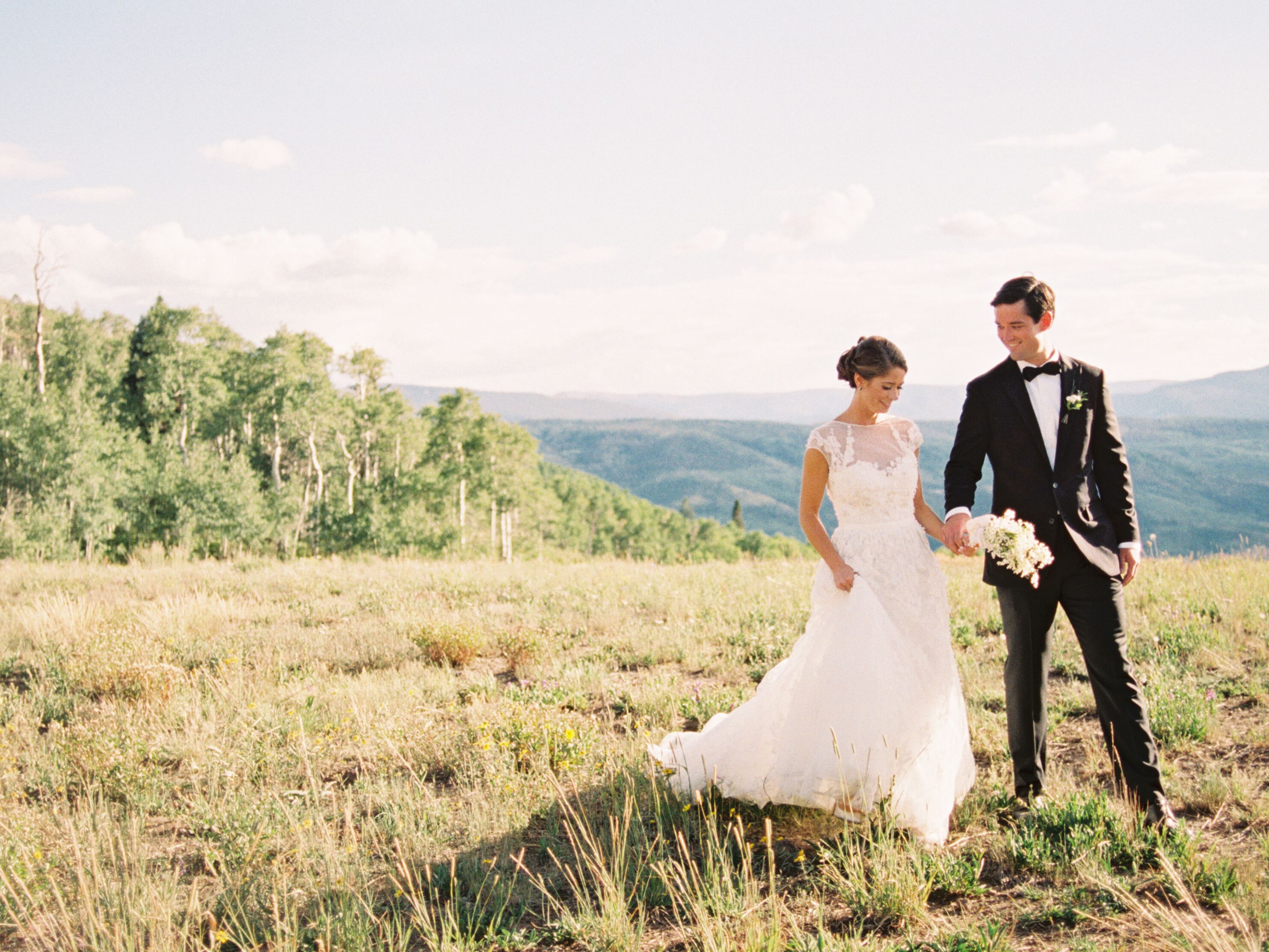 As discussed in depth via the Bridal Guide website feature: Everything You Need to Know About Destination Weddings, deciding to throw a destination wedding can 'streamline' your costs, reduce the stress and leave you free to shop for the perfect dress and special touches to pack and take with you.
Better yet, whilst saving some potentially serious cash, you can also pack your bikini (or skis) as opting to wed away means that unlike thousands, you and your new spouse are guaranteed a honeymoon – whether you opt to stay away for a weekend, week or full fortnight.
Choosing a Destination
Unburdened of the misconception that a destination wedding costs too much or takes too much time and causes more stress than ever, many couples who have never before considered or been excited by the prospect of getting wed away suddenly find themselves excited at realising the world has just opened up to them. And so they, and you, should; after all, you can literally drop a pin on a map and the likelihood is that there are in 2017 a plethora of reasons why people already have and continue to travel there to get hitched.
Narrowing your options down or deciding on one destination over another can prove tricky though. Suffice to say, it is hard enough to choose between a country house and luxury hotel venue; choosing between an ice hotel in Sweden and a beach wedding in Turks and Caicos is, well, no small decision. Nor is it an easy one to make. Then, to provide your search with some structure or just a jumping off point, why not give The Knot website article: Top 50 Destination Wedding Spots a read?
Wedding Resorts and Venues
Ok, so you have a country, region, mountain, beach or town in mind. That still leaves the major decision facing those looking to throw a destination wedding to ponder on. That is, the success of a destination wedding relies heavily if not entirely on finding the perfect venue and resort.
This is due to the simple fact that those opting to hold a destination wedding in most cases won't just be staying at a hotel or resort whilst away, but marrying there and as well trusting said resort's own team of wedding planners and staff to actualise their ideas and realise their dreams for them so that everything is in place when they arrive.
Then, it is of the utmost importance to thoroughly research all and every resort, hotel or venue you consider. To give an example of what to look for wherever you plan to wed and one situated in one of the countries aforementioned and suggested in The Knot's Top 50 Destinations, take a look at The Beach House Turks Resort in Turks and Caicos.
You may decide not to marry in TCI albeit, but a glimpse at the wedding packages they provide will none the less arm you with the perfect criteria of what to look for (from vows to wedding guest favours), whatever it is you've set your heart on jetting off to.
The Boring (A.K.A. Legal) Stuff
Speaking of the important issues to ensure you get right when planning a destination wedding, there is of course the matter of the paperwork.
Different countries have different procedures when it comes to legal matters of course and this includes marriages. Hence, it really does matter to investigate fully what if anything you will need to do and how, if applicable, to file for a wedding licence ahead of pinning all your hopes on any specific destination. This is the only sure way to avoid disappoint or, at worst, returning only to discover your vows and new marital status are not recognised back home.
Fortunately, the internet has made it relatively easy in most cases and these days to find out what if anything you need to organise, and the resort or venue you are considering can often provide a lot of support and even get and have all the necessary paperwork ready and waiting for you upon arrival. Meanwhile, the Weddings Abroad website Legal Requirements Guide is free to read for those in need of reassurance or more advice.