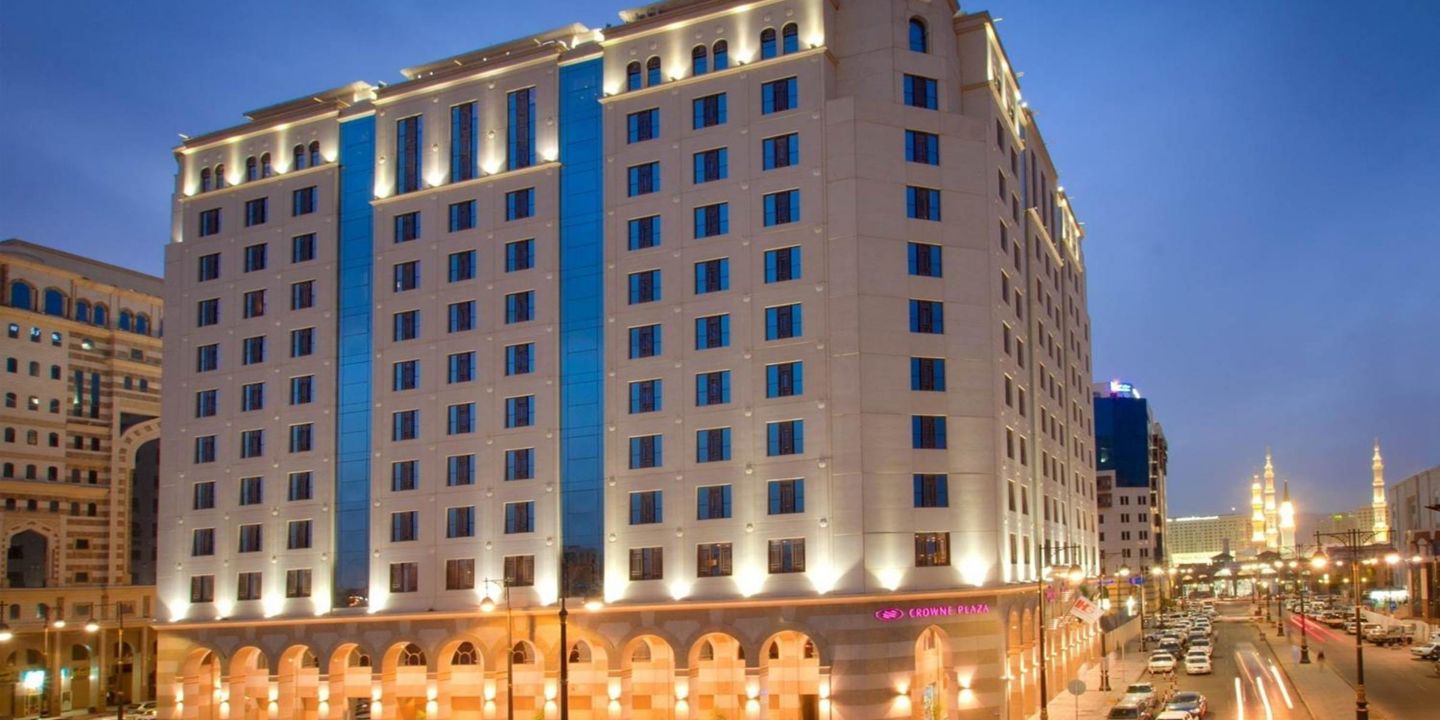 Yathrib. Taibah. Dar Al-Hijrah.
It comes with many names, but this city in the midst of the desert is now famously known as Al Madinah Al Munawarah or simply, Madinah.
Safe Sanctuary
Set 340 km north of Makkah and lying in the Hejaz Region of the Kingdom of Saudi Arabia, Madinah is an oasis that quenches many a traveler's thirst. Surrounded by desert sands, this city offered refuge to caravan campers and trail trekkers in olden days, so much so that it has become a favorite pit stop that led to the thriving of trade and industry during that time.
Abundantly blessed with water in the midst of parched land, Madinah also stands as the second most important city in the Muslim world. As the place where the Prophet Muhammad (PBUH) sought refuge when faced with adversities in Makkah, this is the city where the first Islamic calendar was used. Thus, the name Dar Al-Hijra or Land of Migration came to be.
Its importance in the religious aspects is further strengthened as it is home to three significant sacred sites: the Masjid Al Nabawi or the Prophet's (PBUH) Mosque, the Masjid Quba which is the first Islamic mosque, and Masjid Al Qiblatain, the site where the qibla was switched to face Makkah.
Capital for Islamic Culture
The decade that the Prophet (PBUH) spent in Madinah led it to become the first Islamic center where growth in cultural, political, and religious spheres flourished. Even after the Prophet (PBUH) has passed on, it continued to become the seat of the Caliphate.
As the dunes of time trickled on, Madinah witnessed the rise and fall of empires and economies. Today, Madinah stands proudly as the fourth biggest city of the Kingdom. It stands out with a promise of a strong economic future, reminiscent of its golden years as a home of scientists and scholars.
Major projects are underway and the city is enjoying the products of its continuous growth. Madinah is being groomed to become the Knowledge Economic City, a global hub for science and Islamic civilization.
Making Memories
With the flurry of developments and mega-infrastructure projects mushrooming in and around Madinah, it is no wonder that it attracts its fair share of Muslim travelers. There are a number of attractions that invite the nomadic spirits of travelers to stay in Madinah.
Here are the top 5 experiences that make for a memorable Madinah stay:
The Prophet's Mosque
A visit to Madinah is never complete without paying homage to the Masjid Al Nabawi. The Holy Mosque of the Prophet Muhammad (PBUH) is a sight to behold with its emerald dome. Pilgrims are filled with a mixture of awe and reverence as they walk the halls where the Prophet (PBUH) is laid to rest.
It is assuredly one of the most significant holy places to visit in Madinah because of its religious and cultural importance.
Mada'in Saleh
An architectural gem lies in the Al'Ula Sector of the Hejaz within the Al Madinah region. Declared in 2008 as Saudi's first UNESCO World Heritage Site, Mada'in Saleh is a majestic glimpse into the Nabatean Kingdom. It features 131 rock-cut tombs, mostly with well-preserved façades of its elaborately adorned tombs.
The largest tomb, Qasr Al Farid, has 31 tombs displaying artistic elements of birds, people, and imaginary beings as well as fine inscriptions carved into its stone walls.
Al-Hijaz Railroad
Standing as a testament to time is the Al-Hijaz Railroad that was constructed primarily to connect Al Madinah with Damascus. It was a component of the Ottoman railway network that aimed to stretch its rails up to Makkah. However, construction was halted when World War I and II erupted.
Its stations remain as architectural and cultural landmarks, scattered across the Madinah region. There is also the Hejaz Railway Museum that opened in 2006 which displays several pieces of engines and rolling stock.
Shopping Centers
Streets lined with a kaleidoscope of goods all vie for attention. Gold accessories, colorful fabrics, religious ornaments, local oils and perfumes, and footwear can all be purchased in the open markets.
For a more cosmopolitan vibe, Madinah guests can sweep the shopping boutiques and stores in the humongous Al Noor Mall, Taiba Commercial Center, or the Bin Dawood Supermarket. Global cosmetics brands, signature clothing names, and even fresh produce are all on offer at these areas.
Dining Destinations
Satisfying the palate is a must when visiting Madinah. It is home to some of the world's most delectable dates – the Madinah Ajwa, Sukkari and Kalas – as well as succulent apricots and raisins. The city is also a melting pot for different cuisines that include Turkish, Indian, Indonesian, Egyptian, and Chinese fare, among others, that sate a food connoisseur's discerning tongue.
There are a fine selection of restaurants in Madinah ranging from quick and easy fast food chains and homegrown restaurants, to a more sophisticated hotel dining experience or lively lounge events.
Then, Today and Tomorrow
The curious cats and world wanderers set foot in Madinah not just for the annual Hajj or Umrah. Whether it is the traditional sites and historical places or the shiny supermalls and towering skyscrapers that have piqued the curiosities of these foreign guests, the City of Enlightenment certainly will not disappoint.
As Madinah continues to blaze through the current times towards a brighter, more effervescent tomorrow, there is simply so much beauty and wonder that one cannot help but enjoy its present splendor.
AUTHOR BIO
Ali Ozbay is the Director of Marketing for Shaza Hotels. The 5-star Shaza Hotel in Al Madina combines sophistication and location in effortless style, with each suite being, by intention, an emphatic expression of generous warmth and Eastern hospitality.